International Women's Day at Oxheys
Event Navigation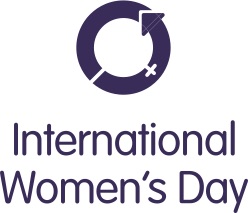 Join us at Oxheys Mill Studios in Preston on Tuesday March 8th for a series of day long activities for International Women's Day
Exhibition
An exhibition of contemporary art, curated by International artist Lubaina Himid MBE will be open all day from 10am. Come and enjoy some amazing work by amazing women artists in an artist-run project space.
Talk & Tour
The day will include talks by the curator and artists along with an art tour linking other contemporary art venues in the city, to include the Making Histories Visible project at the University of central Lancashire, the Birley studios and the Harris Museum & Gallery.
Open Studios
Alongside the exhibition, resident artists at Oxheys will run open studios all day, offering a great opportunity to engage with the artists, ask questions, watch them work and take a look around this disused old Preston mill that residents have turned into an art community.
Private View party
Finish off with a party and private view between 6-8pm in the evening. All welcome. Come along and enjoy the exhibition, networking and conversation.
Join us on Tuesday March 8th for a fabulous event featuring work by some inspirational women